May 10
9
Did anyone watch Saturday Night Live this past weekend? I must admit I usually don't watch, but I was at my in-laws this weekend and so I, of course, watched what they watch. Betty White, who I have not seen since her days at The Golden Girls, was the host. She was fantastic on the show, after watching it I began to wonder how often we let talented people go or pass on  mentors because of their age?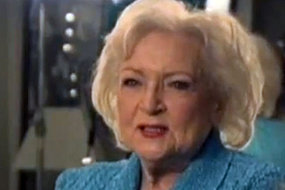 I know when I was younger and just begining my career in sales I used to think the "old timers" were washed up and didn't get how business was run today. That was until I found my first mentor in sales.  George was a guy that I knew at one time was "The Guy"..I mean he made a ton of money and won all the awards.
Well George was in management now, and being the hot shot I was I figured I would listen to him, but do my own thing, after all it was years since he was in the field. Well after going 2 months and not setting ONE meeting, I went humbly into his office and asked for help.  Low and behold I walked out of their with a good piece of advice and set my first two meeting with the companies decision makers.
You would think that would be enough for me to listen to him…No it wasn't. I still knew more about sales and being in the field then him…his awards had dust on them! The predictable happened..I struggled, this was a new field for me and new products, my old skills didn't transfer as I thought they would.
After taking George out with me on a couple of calls he gave me some pointers about talking too much and not asking enough questions. More importantly he said I didn't create any heartburn. You see in my old career it was simple transactional sales, I was a rock star. This was a complex, multi meetings sales process.  
 We practiced roll playing together, I can't always say he was the most patient with me, but he taught me a lot. I am still grateful to this day.  I'm starting to get up in age and experience compared to the younger kids that I manage, I wonder if they think the same thing. Yes, my awards have dust on them :).
To many times we are quick to dismiss those that may help us for a variety of reasons. Their age, sex, work experience, or if they came from a different part of the company. I think Betty White shows us that age is just a number, and that despite OUR preconceptions, if we keep an open mind we can learn from anyone.