May 10
6
Dow Jones Industrial Average had its biggest intraday points drop ever, nearly 1,000 points! So what does that have to do with sales? We wanted to write about more then just sales today. As I read about and listened to the panic that hit Wall Street I thought about how much of what happens out in the world and the news today we allow to affect us.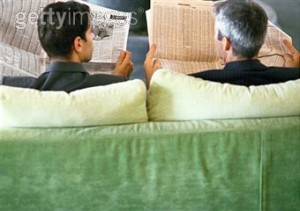 I have heard salespeople cry about how bad the economy is over the past year, it has been bad, but listening to how bad their particular business is suffering because their customers….They won't buy until the economy picks up. Well how long is that? More importantly how long do wait to do something about it? I read an article the other day about sales slumps from a blog I enjoy, Scott Bell.
His blog reminded me that we often let things like the economy, our bosses, production, supply, financing and any array of other excuses keep us from what we want to achieve, Why? There are bound to be down times in the economy but as Mark Joyner once pointed out to me the only things that the "Economist" can measure are things in the past…not what's happening today..today is reality. You have to change things to keep growing, or to even stop from becoming extinct.
So just because you're in the financial industry does the mess on Wall Street stop you from selling? My answer is no. How about the down economy?…Well things are looking better everyday..but I have had my team look for new industries….health care, entertainment, and the auto industry have been big for us this year. None of these are traditional people we have done business with..oh yeah, one other one…the government..They may be making us broke as a country, but at least they pay. Is there an area in government you can look to sell your products?
The bottom line is there is an excuse for everything. The Top 10% don't listen to the excuses, they go out and creat their own rerality. They do this by finding new areas to sell to..so the questions is who are you new targets? give me at leats 3.