Apr 11
8
That's what I found myself thinking today. How many working days left in the Fiscal year and calendar year? Why???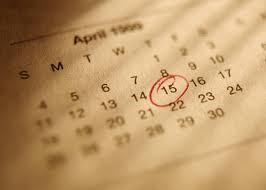 As a company my teams fiscal years ends July 31st. What that means is that all I want to accomplish and all my team wants to accomplish has to be finished in 78 days, give or take a few days off. …That does not leave much time to get things done. What about you? Are you calendar year driven? What goes do you want to accomplish and how many days left do you have to do it? I find reminding ourselves of this is the key to sticking with what we want to accomplish….
I know there are both personal and professional things need to accomplish before FYE (Fiscal Year End) and December 31….How about you?
267 days until 2012!
Get to work and start getting things done