Nov 10
9
According to the Journal of Service Research customer satisfaction surveys are typically the single largest item of marketing research spending, and in many service companies, this is the only systematic market intelligence gathered. 
Business's today are obsessed with customer service. Some company's are legendary for it… Zappos, Nordstrom, Enterprise Rent-a-Car and Southwest Airlines comes to mind.  No doubt being good at customer service is good for business. In today's world, the company's that are obsessed with it are always trying to find a way to improve it by mesuring it and getting feedback.
So you are at home with the wife and kids and just sit down to have dinner with the family, now today with all of our different schedules we know this happens how often, 2-3 times a week tops? The phone rings and….. We get a call asking us how the service at so and so was. Well that may not be the best thing for your company and may hurt you in your sales.  The Journal of Service Research  says that companies that use immediate customer follow up surveys or multiple surveys may open themselves to negative consequences. This is especially true to sales people in the service industries that sell multiple levels of products and services that want the repeat customers.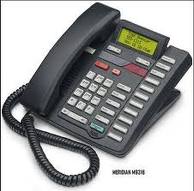 "Even when customers express high levels of satisfaction, the inferences they make from answering such questions could have the adverse effect of delaying their next purchase for businesses," says Utpal Dholakia, associate professor of management at Rice.
While Utpal's study found that post-service customer surveys do occasionaly have negative consequences, in the long run surveys do work for service-oriented businesses.
"In our study, although customers delayed their very next service visit to the company's stores, over the longer term, they came back more frequently and were more likely to redeem the company's coupons," Dholakia says.  "In the long run, surveys have net positive effects on customer behavior."
So for the business owners out there, I think I'm still conducting surveys, but not as often or as intrusive as they may have been in the past.