Apr 10
25
I love sports, and this is a great weekend to be a sports fan. You have the NBA playoffs, the NHL playoffs, the MLB is completing its first full month, and lastly the NFL held their annual player draft.  This had me thinking what the number one pick and former Heisman Trophy Winner, Sam Bradford must have done in his career to deserve being picked first overall.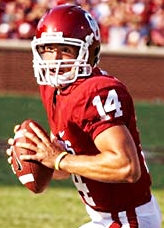 The numbers he put up and the awards he as won are incredible. The Heisman Trophy, given to the best player in college, AP football player of the year, Davey O'Brien award winner (best college QB) the list goes on and on. While listening to the draft I began to  think how hard he must have worked to get where he is today, when he signs his contract it will be worth 40-50 million guaranteed?
I remember the late Jim Rohn saying you are paid in direct porportion  to  the value you bring to the marketplace. So Sam Bradford is worth how much to the marketplace?  Every penny…you see he is worth it because he has a skill very few people have, that skill is to play Quarterback in the NFL.
I believe a salesperson is a lot like a pro athlete, we get paid because of our skill, we get awards and rankings,  we get accolades for the success we bring to our team (company), and it is difficult replace a star performer. So what does that mean? Pro athletes are one in a million, but there are millions upon millions of people that call themselves salespeople, its the highly skilled ones that I'm comparing to the athletes, the ones that make it and make a company run well.
So what are the top people in your profession doing? Have you asked them? Shadowed them for the day? You see, the best learn from the best. What do the best do? They continually seek to improve thier preformance. The best reciever in the history of the NFL, Jerry Rice, played until he was in his 40′s. He didn't keep winning week in and week out by being the fastest. He won that late into his career because he learned new skills that made up for some of the natural talents he had lost over the years.
So what are the Successful Sales Tools you are using today to stay at the top or get to the top of your profession? Are you a continuous learner? Not just sales, there are other areas that you can sharpen to help you in sales.  Have you studied Body Language?  How about great biographies? There is no end to what one can learn…if you do you will be at the top of your profession.