Oct 10
22
A few minutes ago I watched the Texas Rangers beat the New York Yankees to advance to their first World Series ever. For those of you that know Major League Baseball you know most "experts" thought this impossible. The big bad Yankees with the 200 million dollar payroll was expected to roll over the Texas Rangers who had a comparatively paltry 55 million dollar payroll. The Rangers are a team that has overcome a lot of adversity to win. The Yankees were the team who had all the stars, Jeter, A-Rod, CC, and Tiexeira and won everything last year. The Rangers? They had a coach who had drug scandal to begin the year, and a former drug addict that had been kicked out of baseball, Josh Hamilton, and the former owner was going bankrupt so the team had to be sold.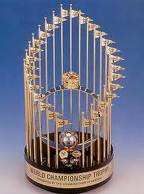 I often feel sales and sports are very similar. They are both extremely competitive, you have to work hard at both to be successful, and you have to master the fundamentals if you want to be a success. The Rangers had a LOT, of adversity to overcome in order to win. For those of you that don't know Josh's story you should read about it. Like a lot of us he isn't perfect, in fact he failed over and over again. He started out as the first pick in the baseball draft in 1999. You would think someone with that kind of talent had it all together. He didn't. A life of alcohol and drugs nearly ruined his career.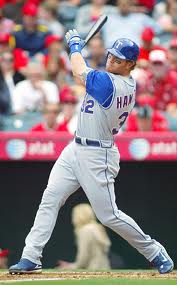 The Rangers weren't much different. A dysfunctional franchise that never won much of anything. In fact they were great at drafting and developing talent, but often lost the great players to teams like the Yankees. What was great about tonight was not only a franchise winning a trip to their first series, but Josh Hamilton, who was out of baseball for almost two years because of his addiction won the series MVP. As his team celebrates he won't be in the locker room the whole time because the celebration is typically loaded with alcohol. I'm sure they will begin the celebration with ginger ale like they did last time so he can participate.
What does all this have to do with business and sales?  Perhaps it's me being corny, or caught up in the moment. But the lessons I took away were ….
1. You can beat Goliath
2. You can come back after defeat
3. It may take a long time, but if you persist, you can win.
All I can say is I am rooting for Josh and the Rangers.